How Top PR Consultancy Firms Execute a Product Launching Campaign?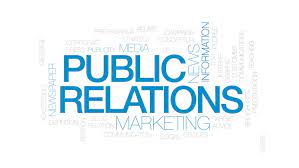 Having the maximum eyeballs at your product launching event is what every brand wants. Like Apple has all the attention from the media while they are launching the products or even talking about the new product, every business thinks of having the same popularity. Well, it's not easy to gain that popularity organically. The businesses need to artificially create hype and get help from any Top PR Consultancy to manage the same.
With the help from the Top Pr Consultancy firm, the businesses can pre-plan the product launch event and gain maximum exposure for their business. With the planning and execution of the campaign by the Top PR Consultancy firms, it becomes easier for the business to gain the exposure they need and make a successful product launch. If you are not sure how our Top PR Consultancy firm experts will handle the promotion for a successful product launch, then you are at the right place. In this post, we will share detailed information on the ways leading PR firms plan and execute the campaigns.
Ways PR Experts Work on Product Launching PR Campaigns
#1 – Analysis
Before working on any campaign, the PR experts always look for the competitors, the main business, and industry sentiment. Without analyzing these three things, it's pretty hard for any PR company to plan the campaigns perfectly. After understanding the client, competitors, product, and market sentiment, the PR experts will proceed further on the planning process of the campaign.
#2 – Planing
The planning phase of the campaign is one of the most important phases. With the Planning phase, the PR experts will strategize the PR campaign for the Product launch event. The experts decide the strategy, approach, media and platforms, and the target audience in the planning phase. Without having all these things together, no Strategy is complete. So, the experts build a solid strategy with the personalized approach depending on the industry the business is working and also the market sentiment.
#3 – Execution
The PR campaign for the product launch is executed way before the product launch date. To create the proper hype and provide exposure to the event, the Top PR Consultancy firms must start early to leverage. Well, the execution starts days before the actual event. In the execution phase, the experts craft the stories, write press releases, publish newspaper advertisements, and use Digital PR tactics to handle all communications with the media.  In the execution phase, the experts publish the news, get advertisements on the TV channels, and rope in the Influencers to create the online hype about the product launch event for the clients.
Final Words
The majority of the business owners forget that Product Launch needs to have the exposure and right eyeballs to become successful. Without that, nothing is possible. If you are willing to get some exposure and want to launch the product successfully, having a Top PR Consultancy at your service is essential.